Fashion Trends to look out for in 2020
Fashion is an aesthetic way to say who you are without having to speak. This new decade brought up a new era of Fashion. Fashion trends of the fashion Industry have entirely dominated the world in this era more than they ever did. It has the ability to portray one's own individuality despite the fashion trends that unify people around the world. One has to keep himself/herself updated with the latest fashion trends to stand in society.
If we talk about the fashion trends to look out for in 2020, it's astonishing to know that 2020 has taken us back to the 60s and 70s, in the era of Dramatic sleeves and Polka Dots.
Yess!! The Dramatic, flowing silhouettes are back in 2020, in-fact, they are not just back, but exaggerated sleeves are the word in fashion today! Be it the fluffy sleeves, retro bell sleeves, or head-turning ultra-long versions as they simply enhance one's.
Though Polka Dots have always been in prominent fashion statement 2020 fashion trends brought back a higher, slightly different, and a refreshing wave of Polka dots, this time, not only in dresses and tops but also in the form of blouse skirts as well as formals with a wide range of color combinations. So, Polka Dots are no more Mundane.
Fusion Fever  It takes guts. Fusion can be an appreciable fashion trend that can be looked out for in 2020. This is the TREND for the fashion-savvy who are keen to experiment with different outfits. Fusion can certainly be fanciable, but it takes equal guts for the one to carry one such outfit, especially for the Indians, who are always conscious about their looks and their clothes.
Fusion wear can be the fusion of a saree with some tops, denim, trousers, cape blazers, jackets, or shirts. It can be an ethnic skirt, or a salwar fused with a shirt accessorized with a statement necklace, denim, sneakers, etc.
When it comes to Ethnic Wear, go with the elegant one, as Elegant Is The New Sexy. If you are the one who loves warm color with subtle work of sequins detailing, subtle print or thread work, it's good news for you, 2020 fashion trends seem to fall with such subtle yet elegant ethnic outfits which keeps us connected with our traditions and experience the true meaning of bona fide.
PS: Do not forget to pair up your ethnic wear with the right pair of accessories that define your arena of choices.
Read More: 10 Places to buy Silver Jewellery 
When it comes to CASUALS, keep it SIMPLE YET SASSY. Do not over-exaggerate, 2020 fashion trends strictly avoid it. Keeping an outfit simple never degrades your how you look but rather enhances it. It becomes your signature look, which can fit on any small occasion, an outing, or while weekending, especially when you have to be at your ease. Carry those casuals with a pair of sneakers to add it to your comfort. Your casuals portray your own identity which was hidden behind those fancy outfits.
Dream in White
White has surely been an evergreen, stylish, and versatile color but it's much appreciated in 2020 fashion trends to look out for. White works for all seasons as well as on all occasions. Not just in 2020, but it has always been in fashion trends. White has been a classic choice for everyone as it is the epitome of elegance, grace, and sophistication. Just by adding a shade of white to any outfit, you can make it anything but boring. Pairing up a white outfit with Antique or suitable jewelry can make it or dream outfit. PS: Dressing with confidence is more than wearing the latest fashion trend. So, do not forget to wear your smile and confidence and make your own fashion statement.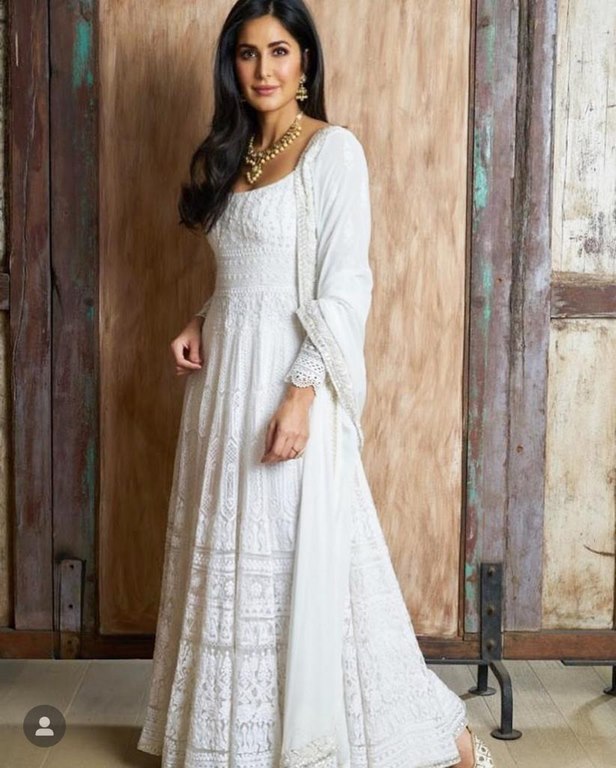 Also Read: Fashion Mantras that will make you look your best