Mehandi Designs
Mehandi is what flowers are and anniversaries and weddings. They have to be there for the beauty they spread and the sense of love they bring with them. At a shaadi wala ghar, the smell of henna is a gentle reminder that love is in the air. If you're about to get married and are looking for some inspiration, all you need are those amazing Mehandi designs.
1.For The Bride Who Likes It
We love how carefully the designer used spaces to bring in the elegance of this style in just the right places. Not too plain, not too ostentatious; in every sense, it just Fine.
2. Minimalistic Mehandi is A Thing
If I was asked to pick my favorite Mehandi designs from this list, this will be that minimalist pattern. The design 's beauty lies in its neatness. It is also a lot more fun and expression than the regular traditional patterns
3.Royal Feels
For every bride who wants to get that extra attention to their hands this unique and grand design is. And why, when you're bride, nothing is extra.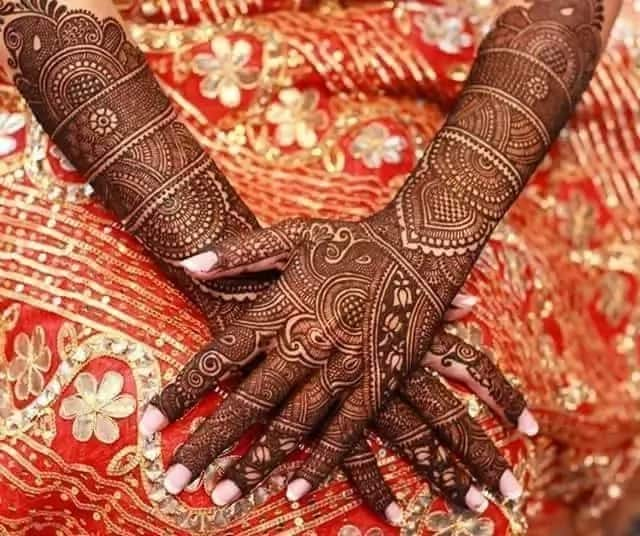 4.Something Like This, Made With Love

If there is one Mehandi designs that can teach us about equilibrium, it is that. From the esthetics to the intricate detailing, everything makes this design as beautiful as the bride you are going to become.

5. Everything Floral Is So Bridal

Whether it is the lehenga, the jewelry, or the Mehendi designs, we love everything floral on brides. It is stunning how the small flowers have been weaved together to create a beauty like this.
Also read: Types of Bra every Women should know about